Spare
We've chosen to set our reputation alongside a bold purpose - unlocking the potential for growth in our people, clients and our communities
We believe we can help shape a vibrant and progressive environment where businesses and people can successfully flourish and sustain long-term growth. Through our empowered client service teams, approachable partners and shorter decision-making chains, we provide a wider point of view and operate in a way that's as fast and agile as our clients. As we believe the real benefit for a dynamic organisation is meaningful and forward-looking advice, which we at Grant Thornton deliver through our value-added services.
Grant Thornton Azerbaijan
Grant Thornton Azerbaijan was established in 0000 and is a member firm of Grant Thornton International Ltd. We provide tax, audit & assurance and advisory services to organisations across all markets and industries.
Our extensive local and regional knowledge has supported the development of the firm's reputation for providing a tailored and distinctive service to our local, national and international client base.
We have adopted best in class international tools, methodologies and standards across all our service lines to ensure the service we provide is to the highest technical, professional and ethical standards for the benefit of our clients.
About Grant Thornton International Ltd
Grant Thornton International Ltd is one of the world's leading global networks, with member firms in more than 135 countries
Our brand is respected globally, as one of the major global accounting organisations recognised by capital markets, regulators and international standards setting bodies.
We are constantly evolving and developing alongside our clients.
AWARDS
We are an award-winning globally recognised professional services network. Here are some of our awards: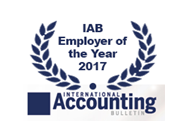 IAB Employer of the year 2017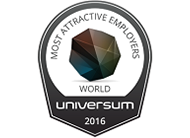 World's Top 50 most attractive employers

MCA Project of the year 2015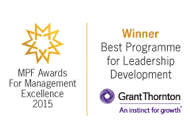 Best Programme for Leadership Development